Fans Forum Press Release
21st February 2005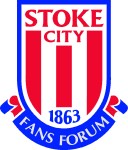 'STOKE CITY AWAY CARD'
The Fans Forum wish to acknowledge the changes that the club have now introduced regarding the 'True Supporters Against Violence' card membership scheme.
Many supporters would accept that the scheme has undoubtedly succeeded in making our away days a far more enjoyable experience than they used to be, regardless of results on the pitch.
It was regrettable that such a scheme had to be launched, but without it, many away matches would have been impossible for Stoke supporters to legally attend.
Although the change in the name and some relaxing of the rules is very welcome indeed, its important to point out that the integrity of the scheme should be retained and not lost or eroded.
The scheme, when first launched, did solve the problem of our hooligan element attending matches and resulted in (in most cases) a far friendlier and less intimidating visit for our supporters.
Unfortunately the reception encountered at some grounds, has often made people wonder if the Police and Stewards of the host Club, actually understood or respected the reasons behind the scheme, because in some instances the treatment of our Fans appeared to be no different in tolerance than it was before the scheme was introduced.
The Fans Forum welcomes the changes in the scheme made by the Club, changes that we on the Forum have actively campaigned for, on behalf of the supporters for a long time. We now urge the Club to seriously look at the reception that our visiting supporters still have to tolerate even now, at some of our opponents grounds.