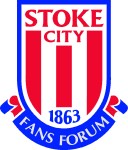 SEASON TICKET PRICES:
THE STOKE CITY FANS FORUM VIEW
Whilst it has been impossible to canvass every supporter, representatives of the Fans Forum have tried to obtain opinions about next season ticket prices, prior to discussions that have taken place with the club on this sensitive subject.
The majority of supporters appreciate ,that last years prices were launched as a radical incentive to increase our season ticket supporter base
With a new season approaching , the club have the dilemma of trying to sustain the increase in Season Ticket support, allied to a pricing system, which many ways is more realistic regarding the revenue contribution to the financial requirements of running a football club on a competitive basis.
Overall the new pricing structure with the added incentive for youngsters and young adults to purchase Season Tickets, in the Forums should be viewed, as a positive step by the club in it's efforts to build and retain the current base of supporters and attract a newly committed nucleus of younger supporters whom ultimately are going to be crucial to the club in the future.
TERRY HUGHES, CHAIRMAN OF THE FORUM says
'I'm sure that all supporters wish to see the number of Season Ticket holders continue to grow. This offer provides a sound base in attempting to achieve that aim. And the Forum hope that all or most of the present Season Ticket holders will renew their ticket ,and encourage all supporters to seriously consider the advantages of becoming a Season Ticket holder.'