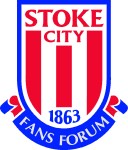 SC Fans Forum
Following recent confusion regarding the availability or otherwise of guest tickets for the forthcoming game at wolves...Fans Forum Chairman Terry Hughes sought clarification from the football club on behalf of supporters
Wolves Away
Just an update on the guest ticket situation and hopefully some clarification of certain points about the scheme.
The Guest scheme was introduced as a response from the Club to the Fans Forums suggestions that there were many genuine cases where Stoke supporters wished to take along a friend to an away match and that it was inappropriate for that friend to purchase a membership card if they were only able to attend one or two away matches per season. Overseas supporters were also seen as beneficiaries of the guest scheme.
It was also thought that any major up take of any guest tickets would coincide with holiday periods, Easter, Christmas and New year for instance, when relatives and friends traditionally get together.
The relaxation of the scheme was never intended to be used as a regular opportunity for persons within the scheme to purchase guest tickets on the scale that has been witnessed with the sale of such tickets for the Wolves game, especially with it being a local derby game as well.
There are over 9,000 supporters that now have an away card, which would lead to the supposition that selling the entire ticket allocation would have proved no problem at all even without any guest tickets being made available.
The fact that guest tickets were available and that the numbers of applications were so high, for this game, the whole scheme could have been seen to be losing its integrity in just this one match, and only two matches since the guest ticket introduction.
Stoke don't have a percentage ratio threshold regarding guest tickets but the large number of applications for guest tickets for this particular match were giving some cause for serious concern.
That is why the sale of guest tickets has now ceased at the ticket office. If any supporter feels that they have a perfectly valid reason for requiring a guest ticket for this game, I would advise them to contact the Club direct, in writing or by email to try and sort their own personal reasons for the request.
Also given the sensitive nature of some away games, the guest ticket may not be made available for every away game. Please note I'm not referring to any of our outstanding fixtures for this season.
It's a plain fact that loathe them, like them or just tolerate them, the membership scheme has worked. It's pointless to potentially destroy our away supporters increased good reputation by misusing or abusing any relaxations of the original scheme.
Terry Hughes
Chairman Fans Forum